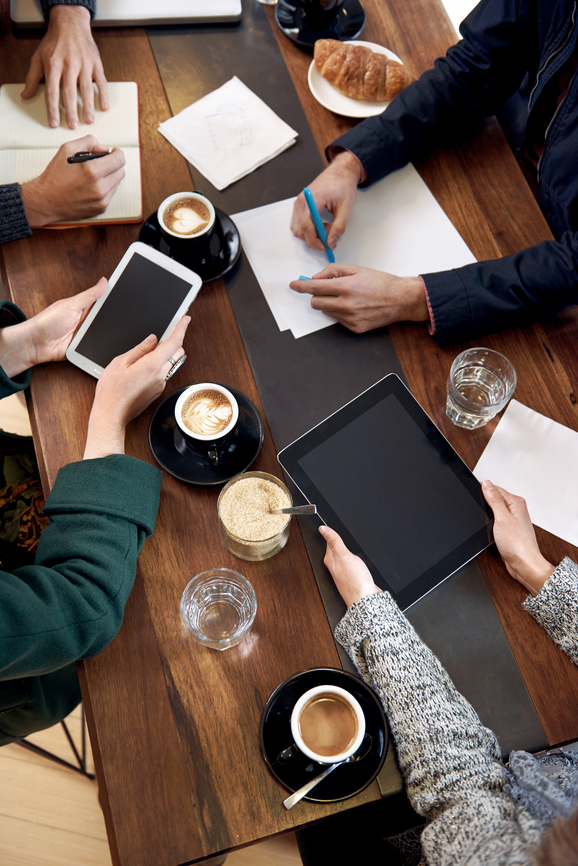 With the transitions of aging, come opportunity to change how we respond!
Here are six ways to self-organize and create a more collaborative model for using resources:
Co-Manage our Health – There are several ways we can co-manage our health. It starts with staying well, and taking the key steps to prevent illness and injury, or managing a chronic disease.
It involves cultivating and maintaining effective relationships with our doctor and other members of our healthcare team (e.g. nurse, pharmacist, physiotherapist, specialists).
It means staying informed -and in communication with -our peers and/or clinicians about our health conditions – using modern technologies. Technology can enable timely and easy connections with clinicians about medications or test results, treatment next steps, or to schedule medical tests and appointments. It is about sharing clinical information in ways that keep us updated on the changes in our health conditions.
Co-Plan and Co-Design
This begins with defining and articulating who we wish our caregivers to be, organizing finances, identifying our living preferences, preparing our home with modifications, and then –  when the time is right – enabling our caregiver support network to carry out their respective roles, including acting on our Advance Care wishes/preferences.
Co-Locate
By situating ourselves in the right places, we can simplify the logistics of getting help (or providing help) and save ourselves money, time and effort. By co-locating in places near to day-to-day amenities and the key people in our lives, we set ourselves up with the most common people who are caregivers e.g. friends, familiar neighbors, loved ones, and trusted people we know.
Co-Consume
By using shared models of organizing and paying for needed services, we can save time, money and resources. Some of the services that can be shared are housing (e.g. co-ownership or co-housing options), transportation, home help, medical appointment companions, grocery shopping, meals, gardens, in home nursing or personal care.
Co-Create
By participating in the planning and developing affordable/customized housing options for ourselves and others (of various ages/generations) interested in a similar lifestyle, we can create inclusive neighborhoods that foster supportive networks and social connections.
Co-ordinate effort
By seeking physical and technology ways to simplify and co-ordinate efforts, we can pool our individual/ personal resources, along with the government-funded and charitable resources – to save time and money.