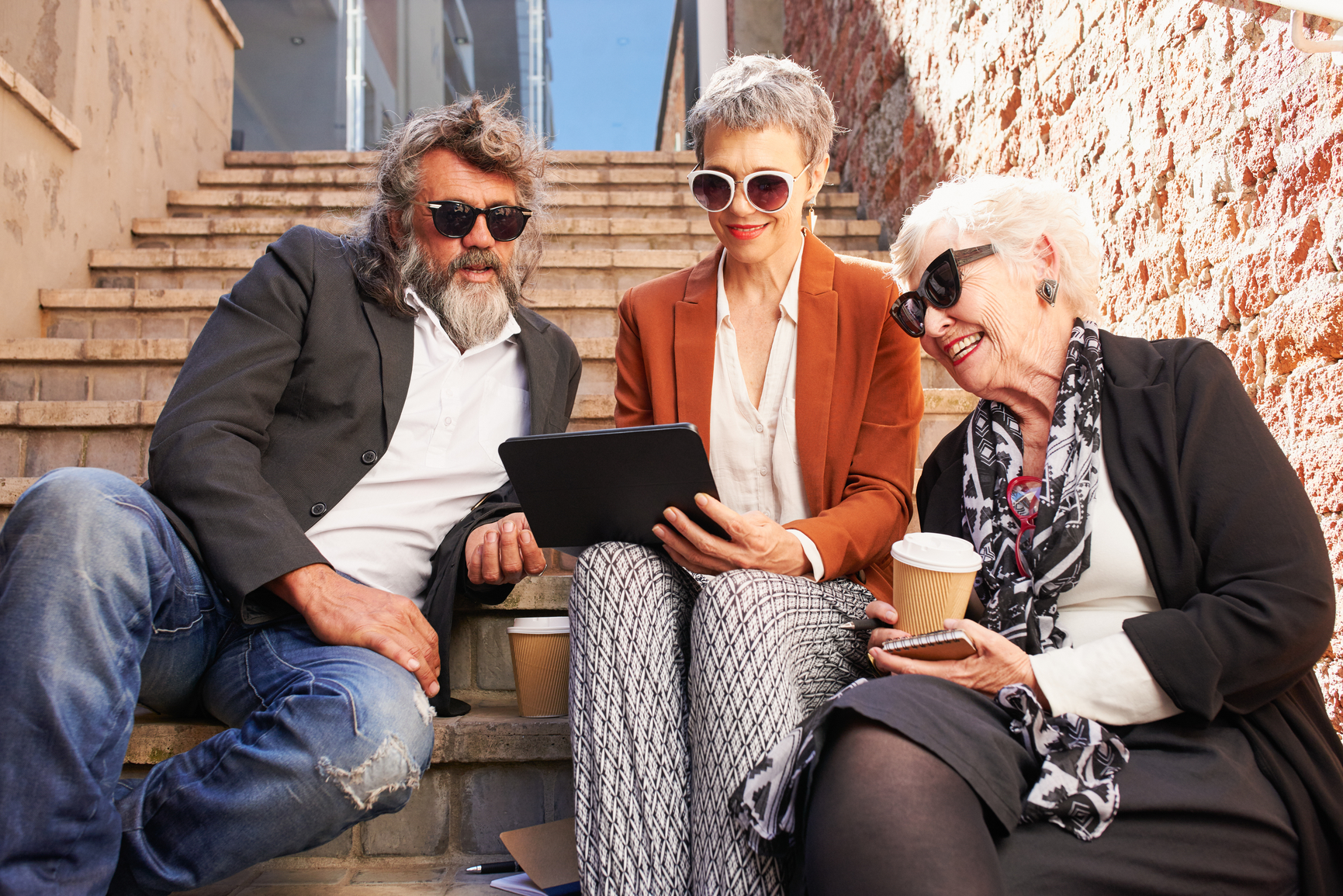 Collaborative Aging is proactive approach to aging. It helps you to work with others to make the best choices and plans for healthy and empowered aging.
Your possibilities expand when you look at aging in a collaborative way.   You can:
work with others, to create informed plans for yourself and those you may seek help from  (e.g. caregivers or health professionals)
become more intentional about your choices and creative to co-design new solutions,
seek the best advice to inform your plans – from our trusted friends, family, or peers, or professional experts in healthcare, finances, housing and law.
build upon and expand your social relationships (neighbours, new friends, close friends, family, community)
explore resourceful approaches to meaningfully share or exchange resources, and to effectively arrange supports using technologies.
Check out the Top 10 Benefits of taking a collaborative approach to aging. Our team helps you to use your 60s and 70s to creatively plan for your 80s (or 90s!)