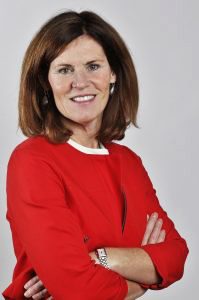 Sue Lantz, B.A. M.P.A, Founder and Managing Director
To download my bio, click here: Sue_Lantz_BIO_2018
I am a boomer who is hoping to live a long and healthy life. This means that I may live into my 90s or even over 100 years!
Throughout my career, I have helped many people organize home care, supporting housing, and healthcare, so I understand the factors that enable us to stay in the place of our choice.  Home care can become complex and expensive to manage – and a big burden on caregivers –if it is not planned, organized and well supported.
My passion is to use my healthcare, housing, and caregiving expertise to help boomers to envision and plan practical solutions for healthy aging in the place of our choice.
Change Expertise…
I have planned and carried out many healthcare and community initiatives that involve significant change. A key ingredient for successful change planning is directly involving the individuals (or groups of people, and/or organizations) in envisioning and co-designing the desired changes.
Aging is change process – and like many of life transitions, we can prepare ourselves for a better experience.  By anticipating some of the changes that happen during the process of aging, we increase our resilience and chances of having a better experience.
Since meaningful behaviour change usually begins with contemplation, or changing our own thinking about what we would be a meaningful and positive aging experience, to help shift us away from being age-denying and find a more informed plan for ourselves. This shift in thinking also creates space for us to generate fresh ideas for developing more customized, supportive and cost-effective solutions as we age.
Caregiving…
A collaborative team of caregivers are key to aging in place. The team are usually a combination of people – including family members, neighbours, friends, and healthcare and other professionals, such as financial or legal advisors.  Teamwork requires co-ordination of activities, clear roles, and good communication amongst team members.  The practical aspects of caregiving can be enabled through modern and/or collaborative technology solutions.
Navigating choices…
Through my experiences with helping others navigate the choices and changes that are part of the aging process, I have learned that:
Achieving autonomy and dignity, living in a safe place in the right location, and accepting help at the right time – or not resisting the right care when it is needed
It is important to recognize when the timing is right to move to (or co-create!) a more supportive community, neighbourhood, or living situation.
Co-managing one's health conditions requires building effective relationships with our healthcare professionals and others – such as peers with the same health conditions or circumstances (e.g. peer caregivers)
More customized communities, housing and home care…
I have been leading improvement projects in various parts of the healthcare and community care system in Canada for over 20 years now. Through my field and policy work, I have come to see that the provision of seniors housing, healthcare and other aging related services can too often be very costly or oriented to what the supplier can (or does) offer.  While we have innovative surgeries, treatments and new medicines, the way that housing and/or home care is provided can be unresponsive to the needs and experiences of seniors and their caregivers.
If we are seeking more empowered models of healthcare or more customized housing and inclusive neighborhoods, then we need to step into action to envision these models and help make them happen!
For more details about my previous experiences and current projects, visit my site on Linked In 

.